For those of us lucky enough to have gardens or outdoor spaces of some sort, the recent weather has meant evenings can be spent outdoors, pretending we're all away somewhere exotic! Key to creating intimate outdoor spaces to enjoy into the early hours is garden lighting. We took a few shots of our Reclaim dining set late afternoon and later in the evening to show what some strategic lighting can do for your outdoor space.
For garden lighting, we use a combination of up-lighters, which are sunk into the patio stone (will post a few more details as to how this was done) and combined these lights with some big, architectural plants in large planters which spread the light/shadows and add a bit of screening to the area.
The finishing touch is a large parasol, which at 3x2m is the perfect size to cover one of our large dining tables, with dining chairs at each end (the chairs shown here are the new Malmo dining chairs). People associate parasols with shielding from the daytime sun, but that's only half the story – they provide a more cosy, intimate feel in the evening and help shelter from the cooler air (sounds odd, but it works!).
Hope these shots help inspire!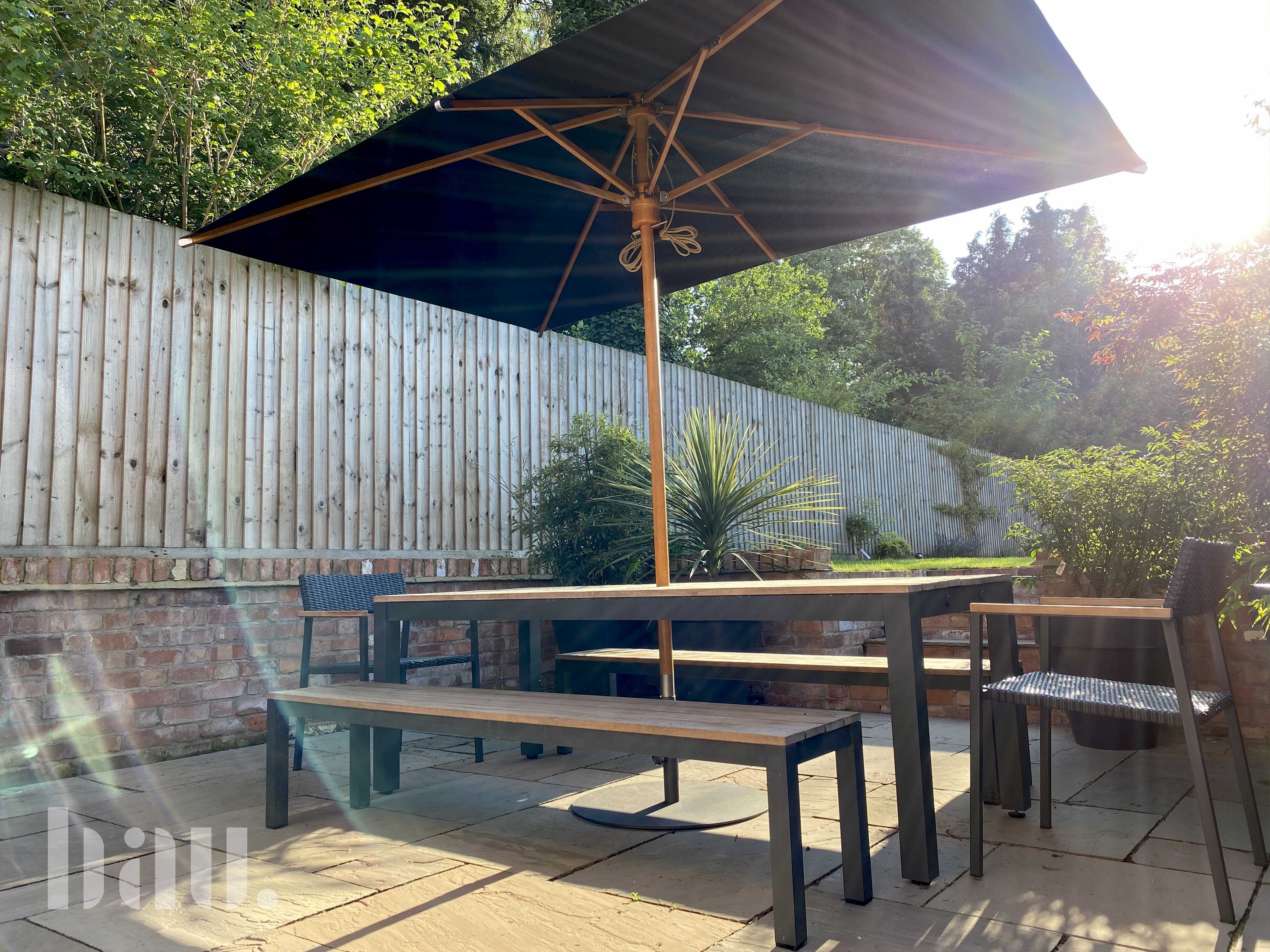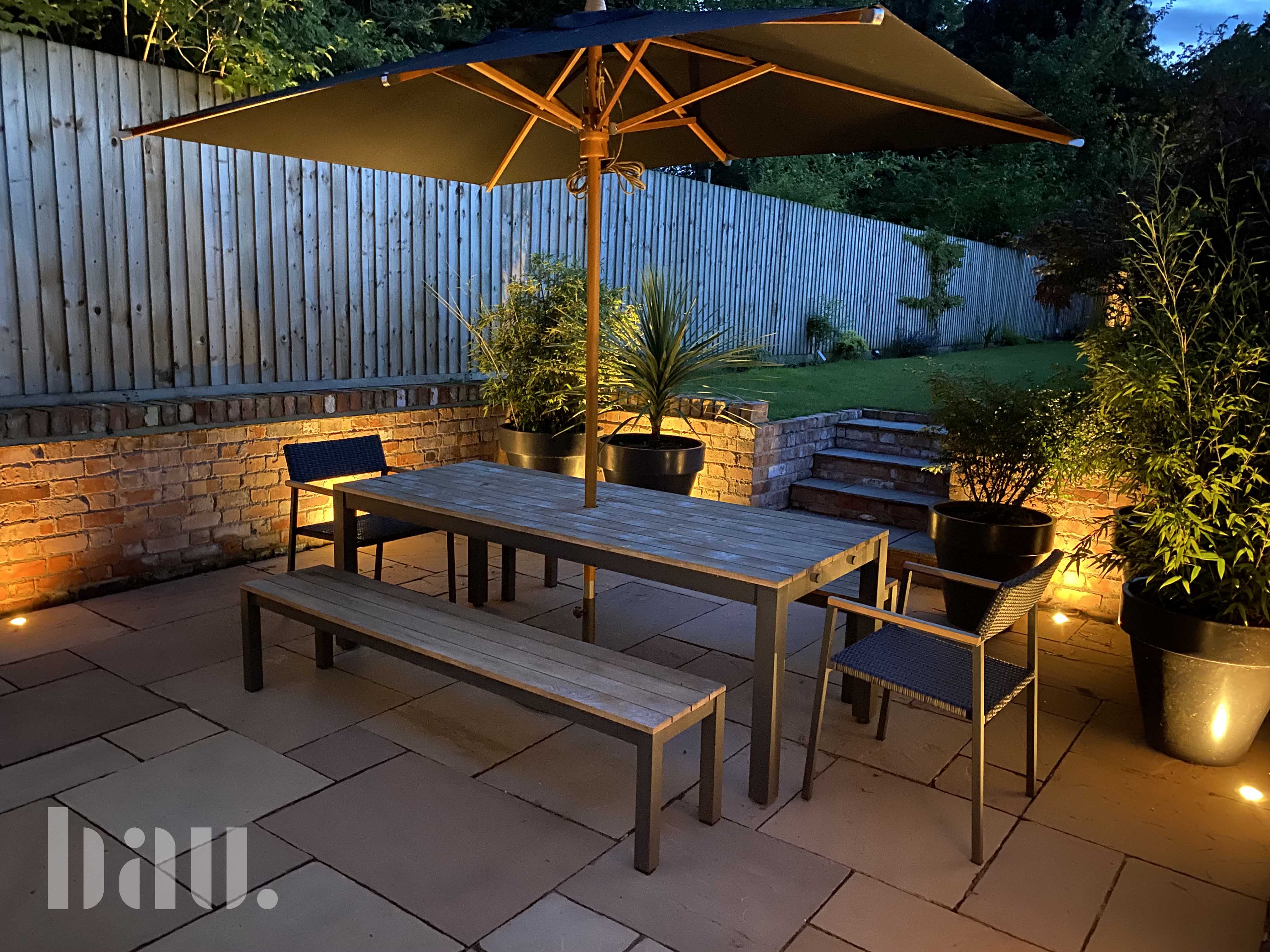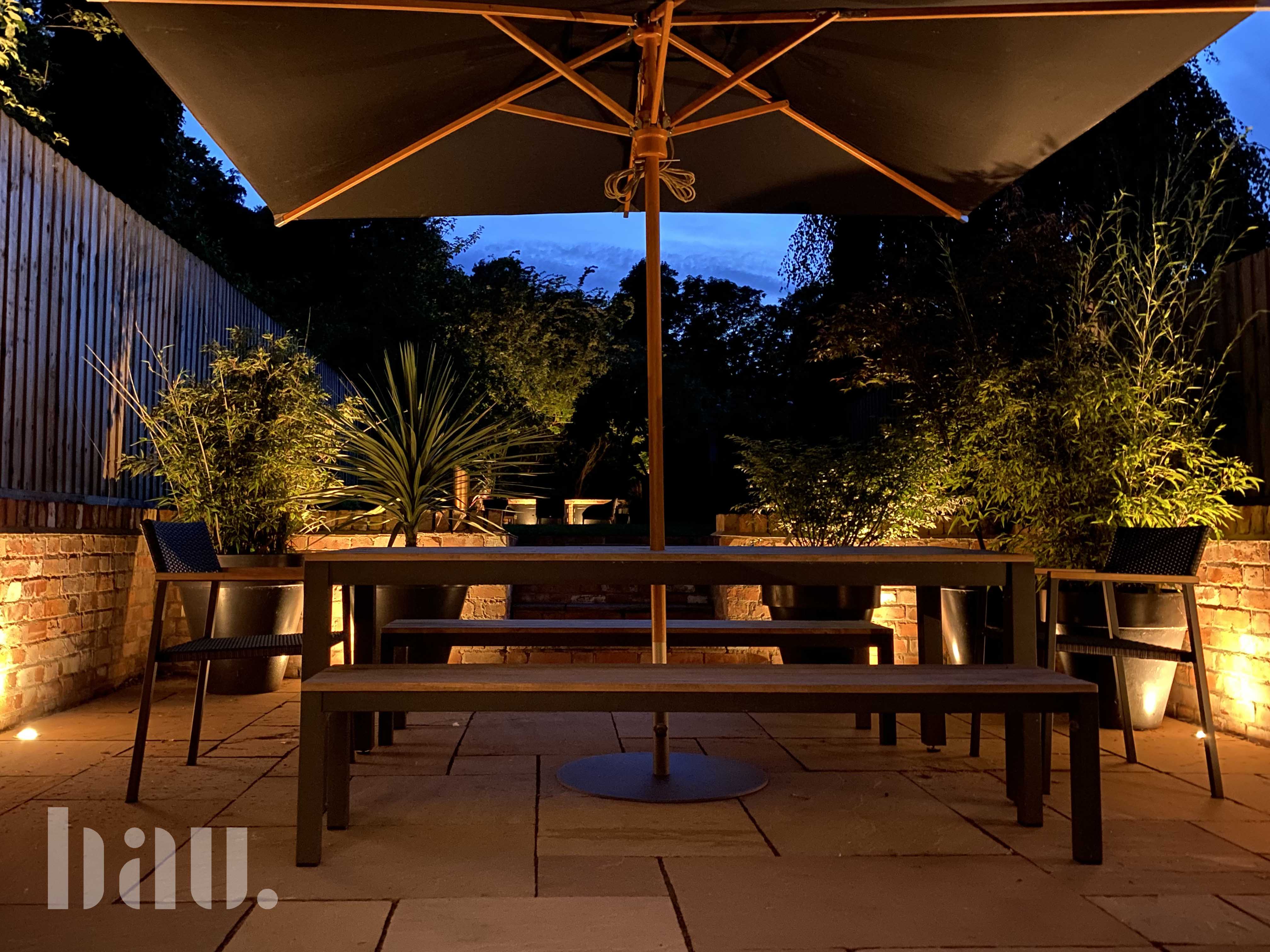 Bau